Every couple has a unique love that is like no other. Brides want to find that one dress that represents their special love and lifestyle.
Couples spend an average of 700 hours planning their wedding and rarely want a cookie-cutter experience but a unique expression and style that represent the way they live, love and value their world. Regardless of her style of expressions, every brides wants her wedding dress to be "perfect' for her. She wants to look and feel special with her own personal touch and message of integrity. It may not be the average dress, or ordinary cookie cutter style that resonates but it is her vision.  
On average, brides try on 2 - 18 dresses before finding "The One" that makes her feel magical. It can be a little more of a challenge for brides that follow a sustainable and organic lifestyle. Worry not, as we are here to ease your mind and help you get the best organic wedding dress option you could ever wish for.
Planning with sustainability in mind will help you start off on the right foot as you enter this exciting chapter of life. Whether you choose wedding dresses made of organic materials or vintage, eco-friendly dresses take on many styles. And for those who are less attached to their dresses, secondhand shopping and rental services are an excellent option!
Read on to see our favorite organic wedding dresses brands, designers and labels. Never stand for ordinary:
1)     Daughters of Simone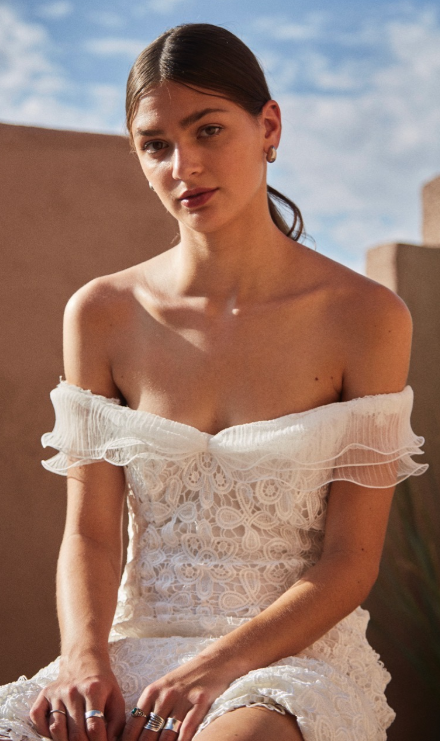 Founded by Sisters Ashley and Brittany Castanos. Gowns are inspired by the 60's and 70's era.
2)     The Cotton Bride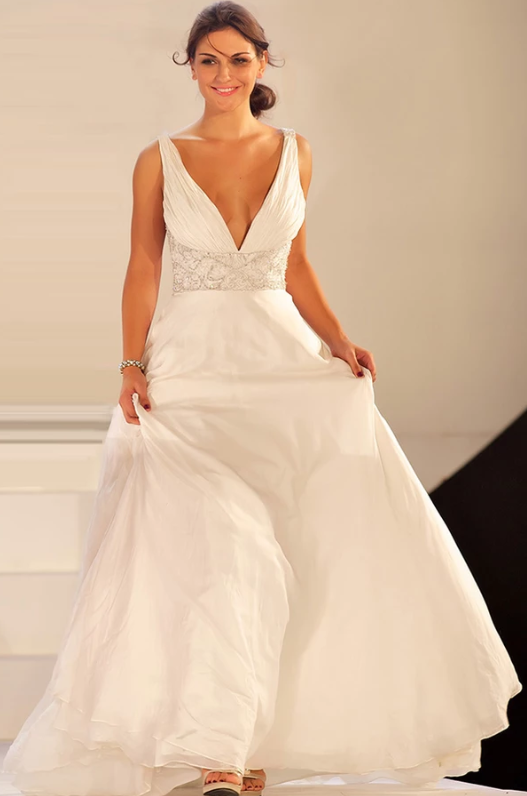 Gowns are made of 100% natural fabrics including cotton, linen, and silk.
3)     Reformation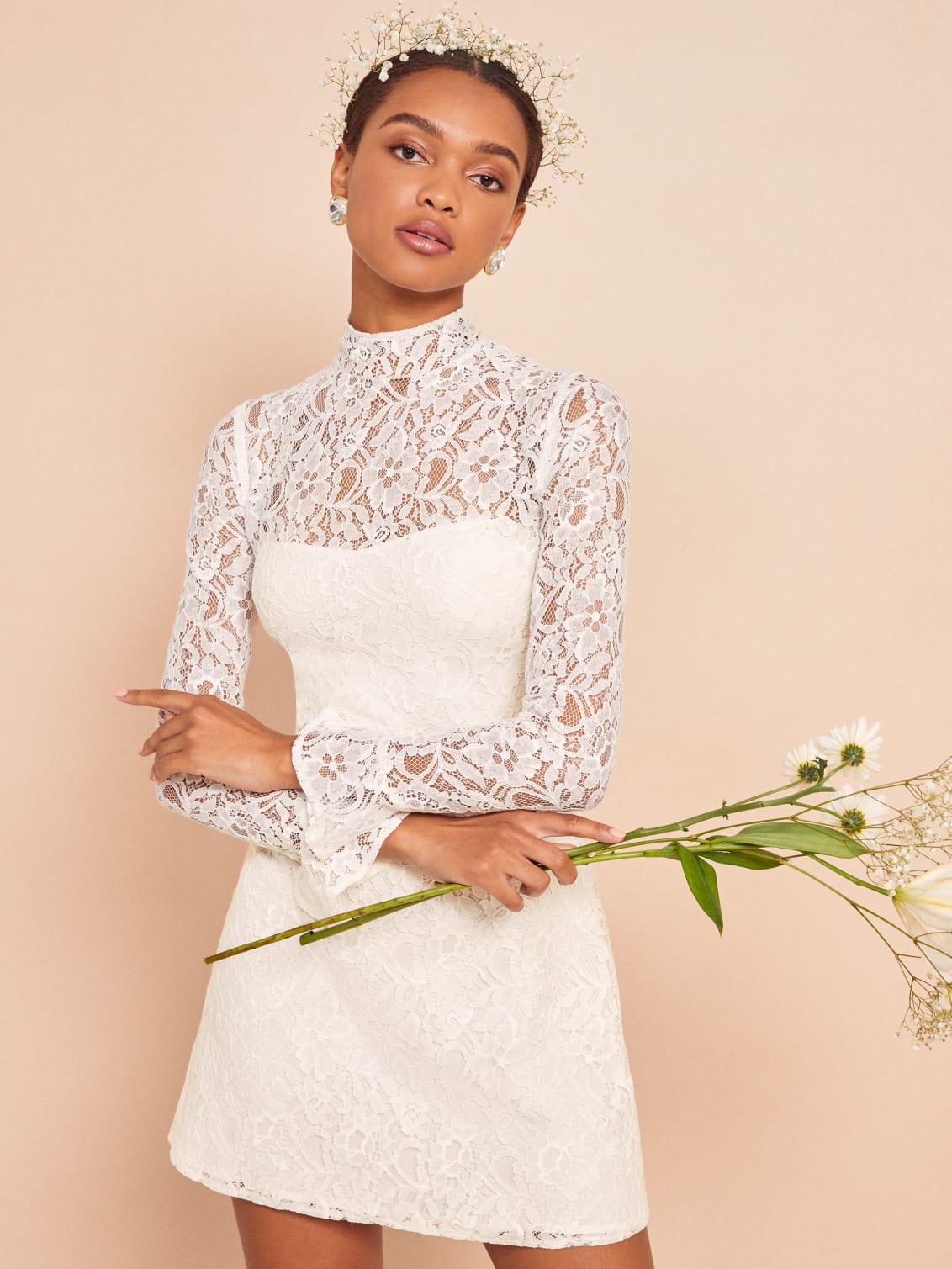 The Reformation was founded in 2009. They are using eco-friendly, pro-social technologies and practices to create stunning, effortless dress silhouettes for all sorts of women.
4)     Christy Dawn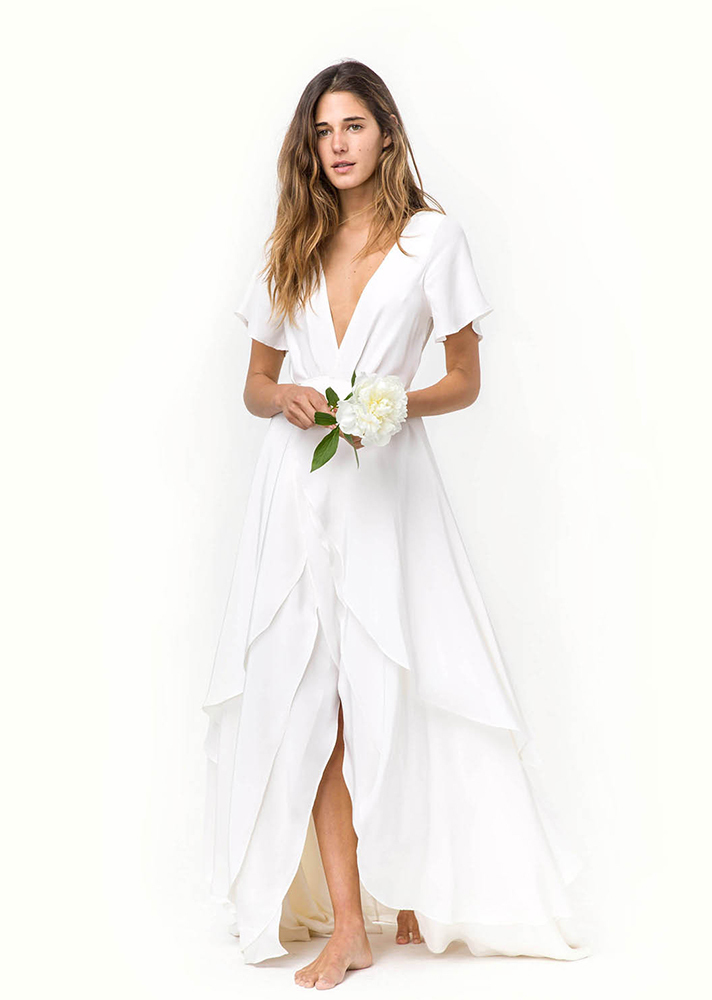 Christy Dawn Dresses are eco-friendly, handmade from deadstock and vintage fabric.
5)     Leanne Marshall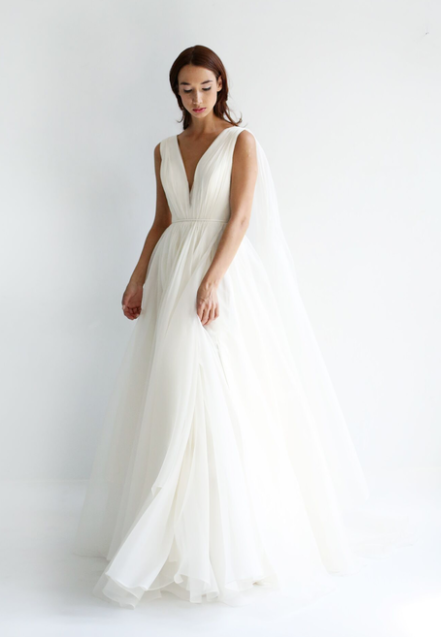 Leanne Marshall Gowns are made of 90% silk and natural, sustainable textiles.
6)Katherine Feiel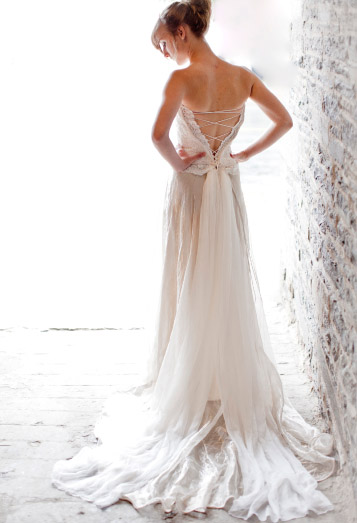 Are  Made from vintage, fair trade & deadstock fabrics.
7)Pure Magnolia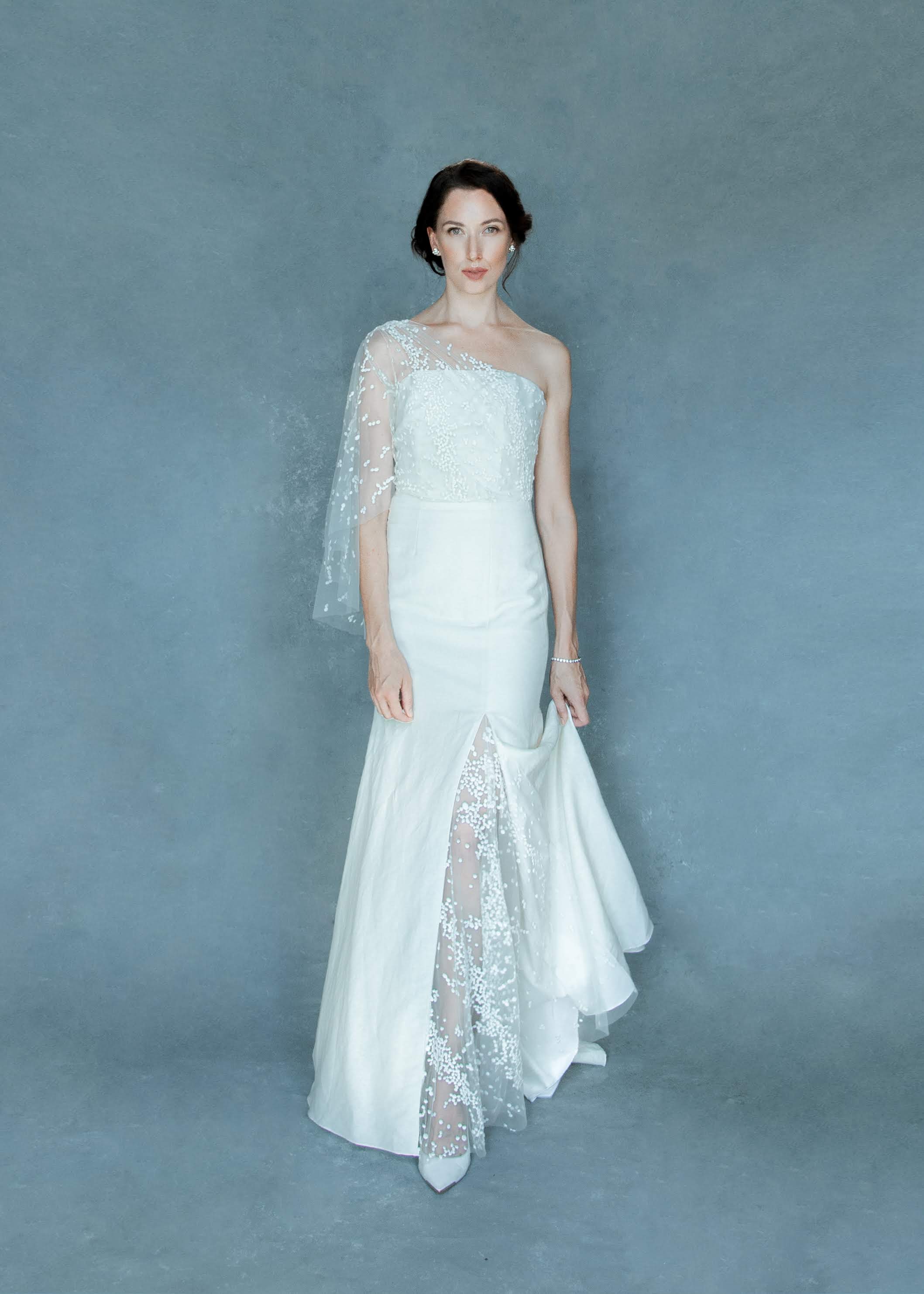 Dresses are made of from sustainable fabrics.
8) Tara Lynn Bridal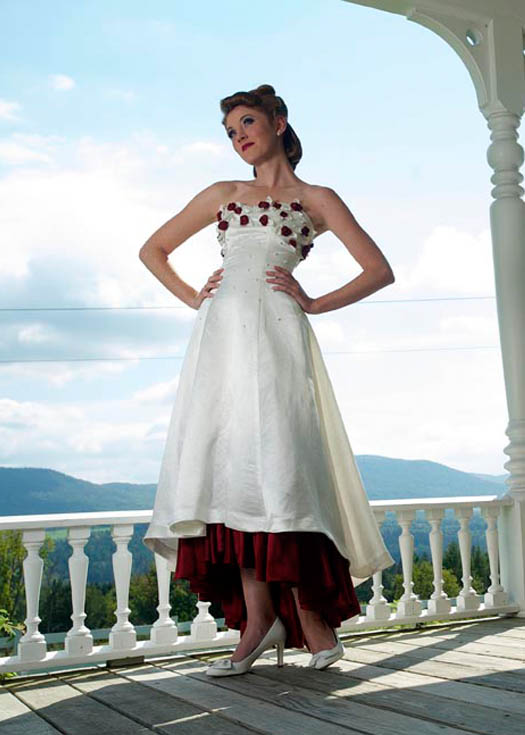 Tara Lynn Bridal Gowns are made from natural, organic and repurposed fibers.
9) Indiebride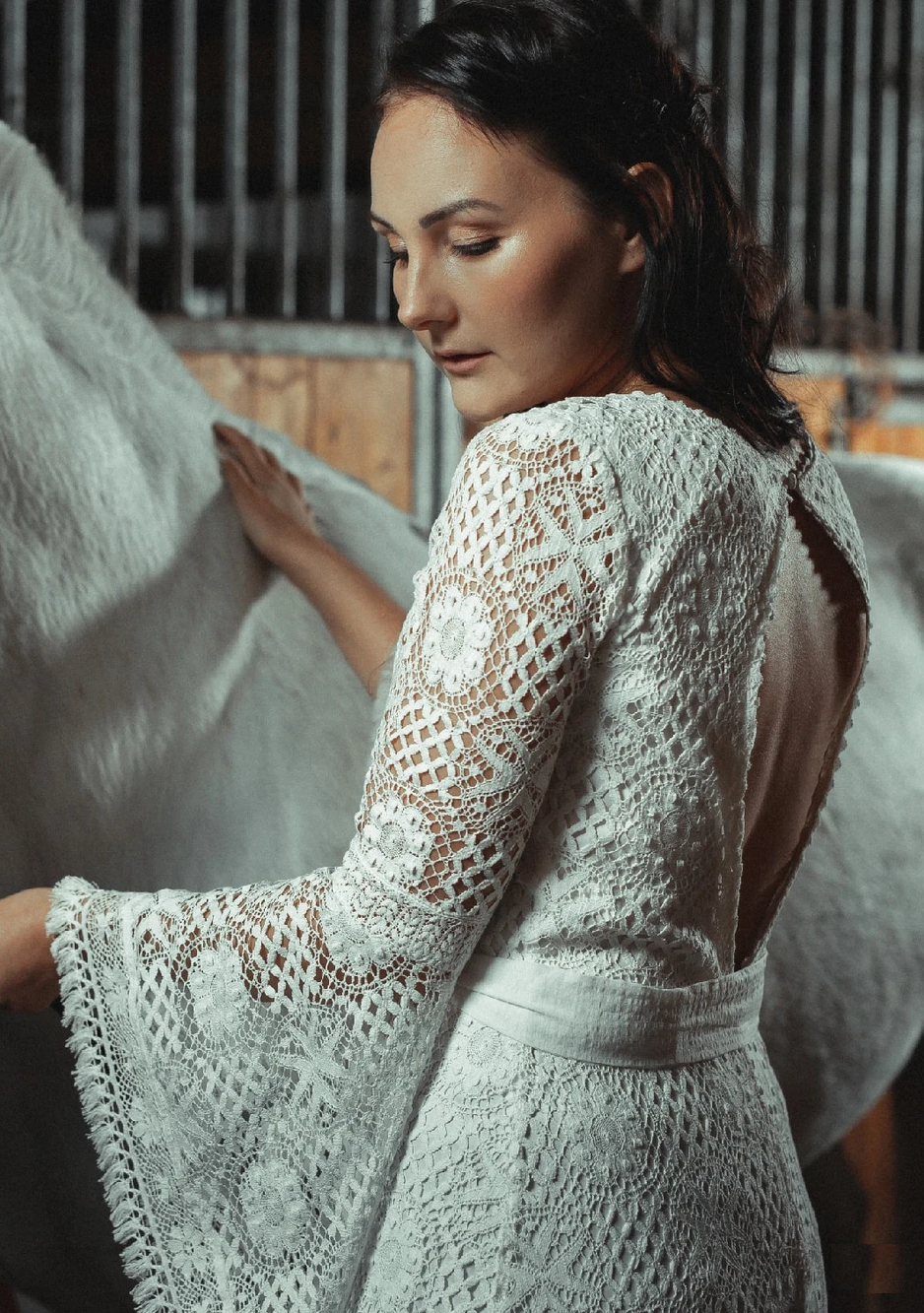 Indiebride gowns are made from Eco-friendly silk & lace, zero waste cutting techniques, local manufacturing.
10) Wear your love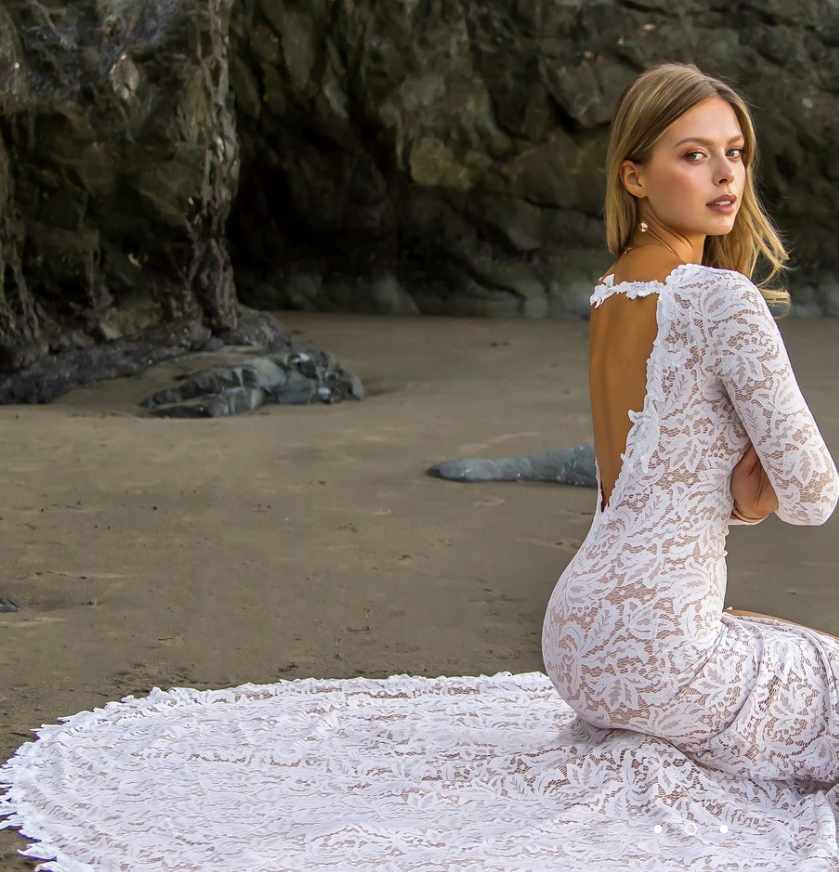 Gowns are made from Organic cotton and Bamboo fabrics.
11)  Ines DiSanto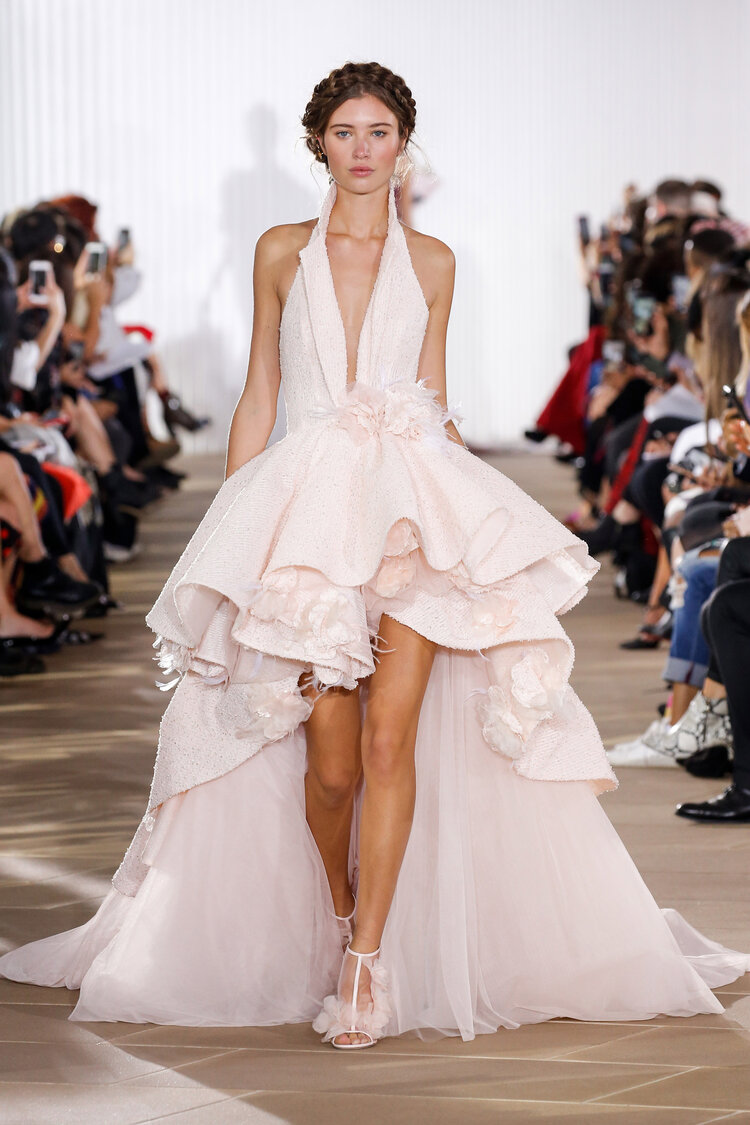 INES DI SANTO is an internationally renowned bridal and eveningwear designer and leader on the world-wedding stage for over two decades
12) Mother of Pearl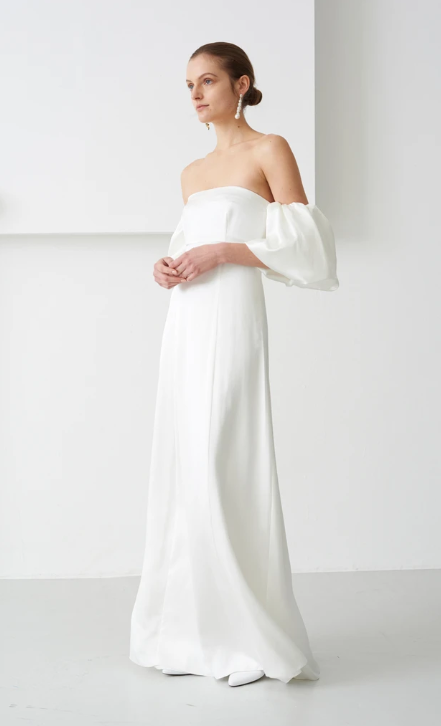 Mother of Pearl's sustainable bridal collection, Pearly Whites, is handmade to order in its studio
13) Sohad Acouri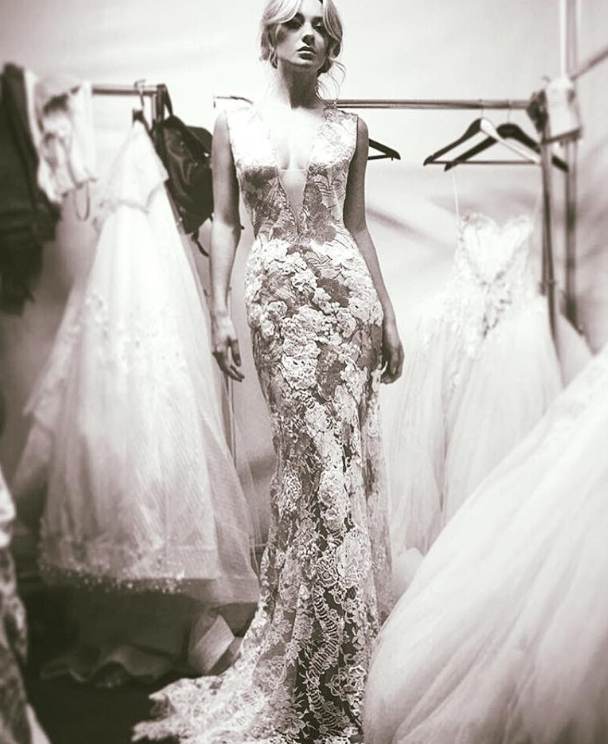 Sohad Acouri a Lebanese, Dubai-based designer creates the most wonderful and whimsical dresses.
14) Tammam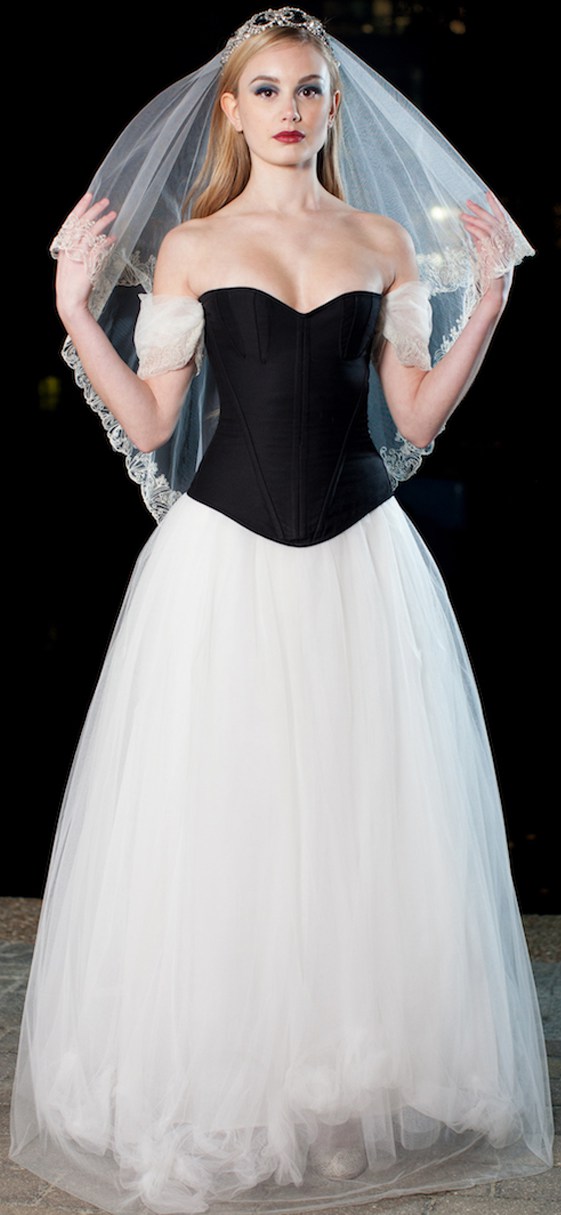 This fashion house is committed to exclusively using ecological, sustainable, cruelty-free and fairly traded raw fibers and production. Tammam's designs are produced in the same manner as a French Haute Couturier – handmade to perfection.
15) Leila Hafzi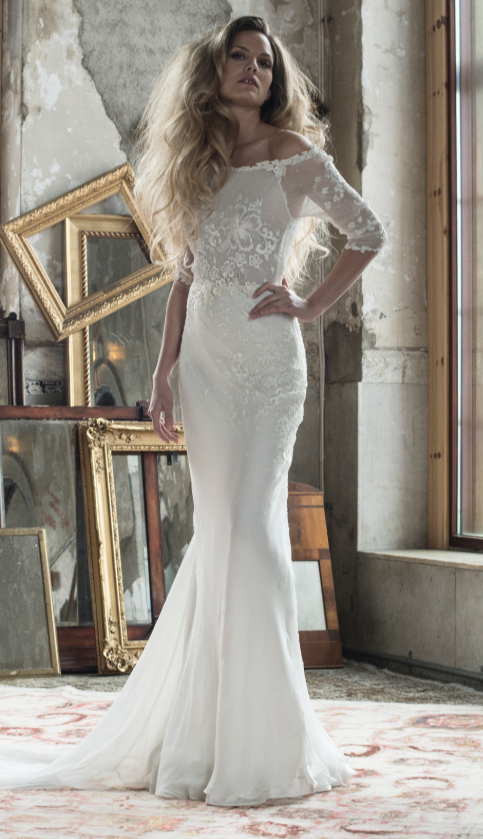 Based in Norway, Leila Hafzi designs are proudly ethical and eco-conscious.
16) Sohad Acouri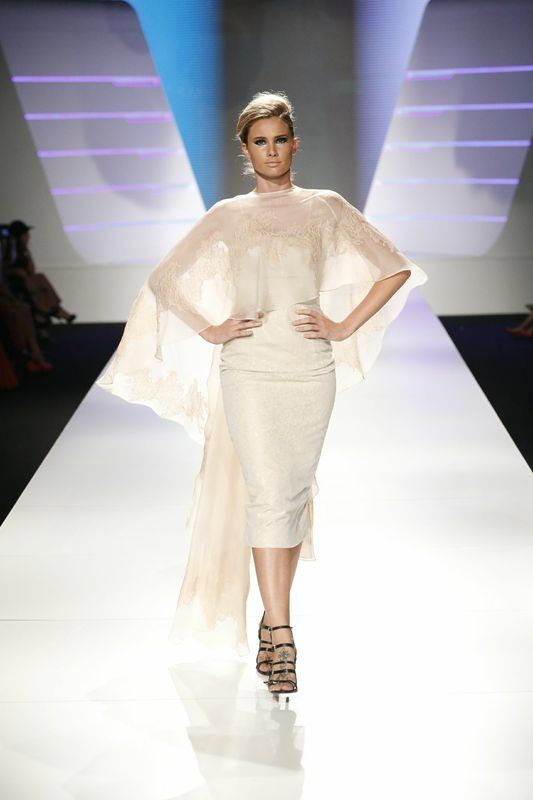 Sohad Acouri's Dresses are designed using only sustainable fabrics such as organic silk and cotton.
17)Deborah Lindquist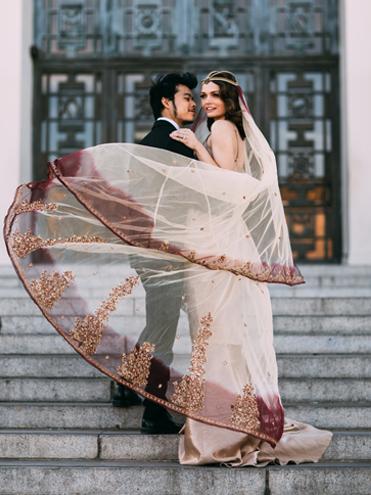 Deborah Lindquist uses a combination of eco-conscious fabrics such as vintage cashmere, hemp blends, and organic linen. This exquisite veil shown can make the difference you've been searching for.
18) Lenka Couture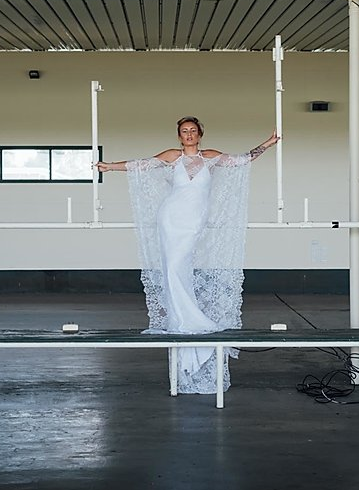 Lenka is Australia's first accredited ethical clothing bridal label, and is determined to creating a sustainable change in the fashion industry. 
19)Sanyukta Shrestha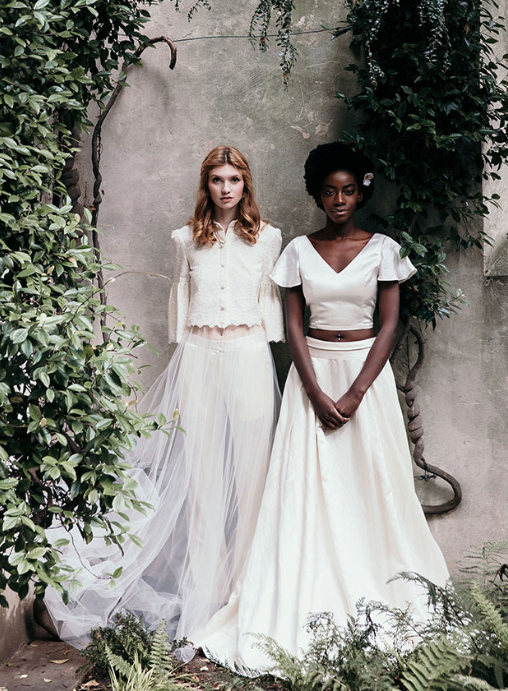 Vintage inspired and perfectly fairy-tale, this label uses an array of eco-friendly materials.
20) Minna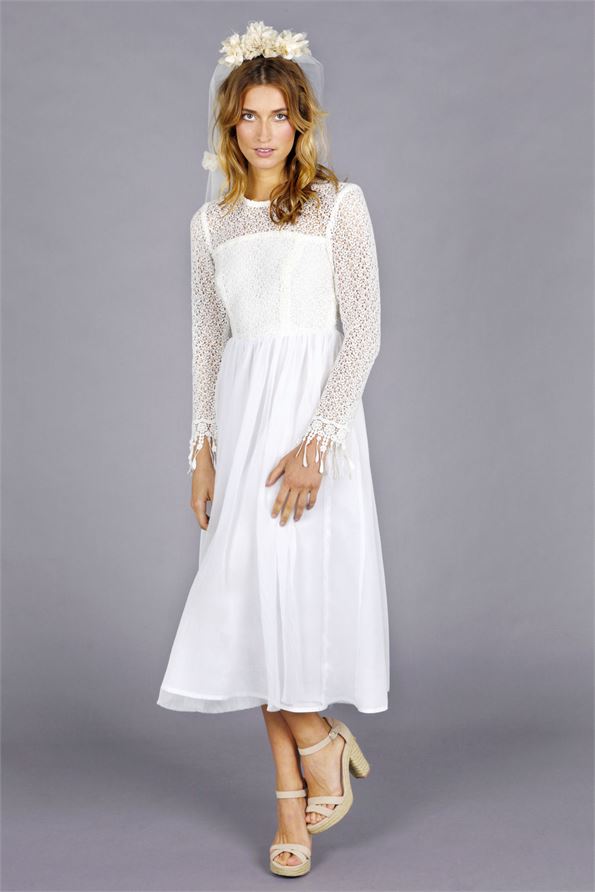 Adorned with details made by hand, this dress guarantees in making your best event unforgettable.